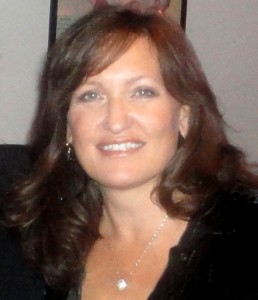 Lori Urso is the executive director of the Old Slater Mill Association in Pawtucket, which oversees the Slater Mill Historic Site and museum.  A native of Providence, and current resident of North Providence, Urso once resided in Westerly, RI, where she served a term on the Westerly Town Council.  Urso formerly held the position of executive director of the Pettaquamscutt Historical Society, overseeing the museum and archive at the 1792 Old Washington County Jail in Kingston, RI, and the historic restoration of the 1873 Edward Everett Hale House in Matunuck. For ten years prior, she served as executive director of the Wood-Pawcatuck Watershed Council, for which she was recognized with a Lifetime Achievement Award from the U.S. EPA Region 1 in 2008.
Lori holds a Master of Public Administration from the University of Rhode Island, and a Bachelor of Arts from Rutgers University. She is a graduate of Classical High School in Providence, RI.
In addition to her non-profit leadership, guitarist and vocalist Lori has had a career in music performing and recording for many years. She has led the Black Vaudeville-revival ensemble Ursula George since 1999, recording three CDs that have garnered worldwide radio play. She was executive producer on Bring It On Home by James Montgomery (2000), which was nominated for a W.C. Handy Award. Lori is also a partner in the NY-based record label Innerhythmic with renowned bassist and producer Bill Laswell.