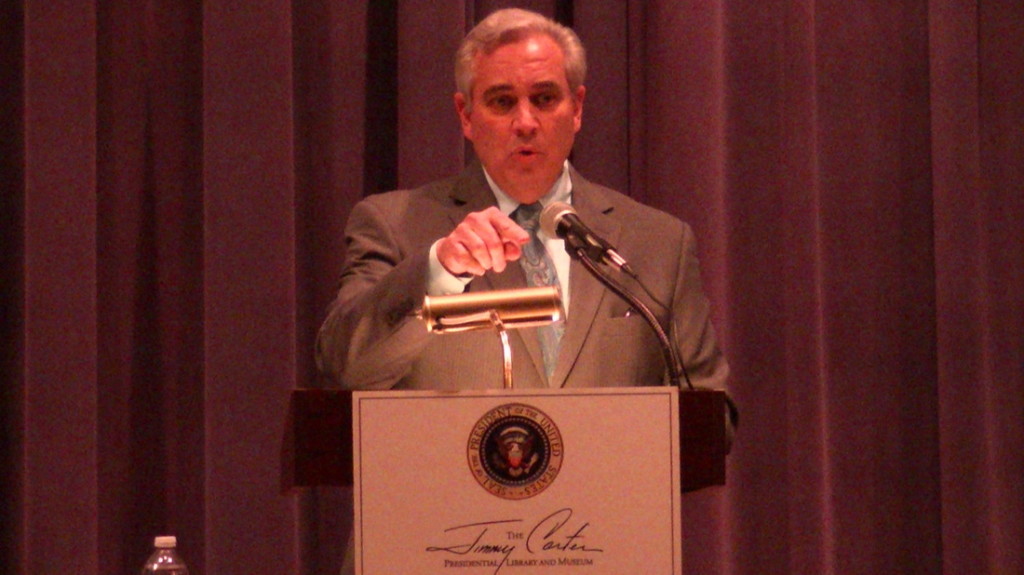 Former RI Deputy Secretary of State Paul Caranci received a BA in Political Science from Providence College in May 1977 and is currently enrolled in the Roger Williams University MPA Program. In 2012, Paul published his first book, on the history of North Providence. His second book, The Hanging & Redemption of John Gordon: The True Story of Rhode Island's Last Execution was published by The History Press in April, 2013. His most recent work, Monumental Providence: Legends of History in Sculpture, Statuary, Monuments and Memorials (Stillwater River Publications, February 2015) is a collaboration with his daughter, Heather.
Paul served in various elected and appointed government positions for over 35 years including election to the North Providence Town Council where he served for over 16 years. While serving in that capacity Paul worked with the FBI to expose a corruption scheme that resulted in the imprisonment of five principals and the conviction of four others. For his efforts Paul was awarded the Margaret Chase Smith American Democracy Award for Political Courage by the National Association of Secretaries of State. Former recipients of that award include Rosa Parks, Judge John J. Sirica and President Jimmy Carter.
An incorporating member of the Association of Rhode Island Authors (ARIA), Paul is also an active member of the Board of Directors of the Heritage Harbor Museum and the Heritage Hall of Fame, and is a founding member of The Municipal Heritage Group. He resides with his family in North Providence, RI.
Recent Articles by Paul