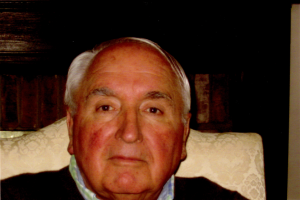 Thomas A. O'Connell, who was raised in the Edgewood section of Cranston, moved to Westerly with his family in the mid-1960s to accept a teaching position with the Westerly School Department. He taught American and British literature, grammar, and writing skills in grades 7-12 during his thirty-five years in that system. He has served as the editor of the Westerly Historical Society's newsletter. Westerly's Witness. He is a past president of the Westerly Teachers' Association, the Westerly Rotary Club, and the Westerly-Pawcatuck Friendly Sons of Saint Patrick.
Tom has always had an interest in writing, but was in search of a subject. History was his college major. He honed his research skills by earning a library degree later in life. Thus, combining his inquisitive nature and a desire to learn more of Westerly's history, he began to investigate and write about the town he now calls home. He has penned numerous local history articles which were later published by the Society in two books: Westerly's Gold…Her People (2003), and  In And About Westerly (2008). Fair Westerly was printed in 2014.
He is a graduate of LaSalle Academy, and earned degrees from Rhode Island College, the University of Rhode Island, and Trinity College, Hartford.